Try Surfline Media now or get a personalized demo
Our full-funnel marketing and sales automation platform + CRM integrated with your website helps you drive more quality leads, convert them into customers, and increase revenue faster.

Get started instantly
today
Complete a project audit form now. Talk to a consultant to review your audit results. We provide all the support you need to get rolling right away so you can see instantly, how this CRM, campaign workflows and website integration will save you time and make you money while you sleep with automation. Plus you'll have our support to get everything set up.

Schedule a one-on-one call with a sales team member to get a demonstration customized to your specific business and industry needs. You'll also be able to discuss pricing and get all your questions answered.
Join
8,000

businesses who already trust our platform!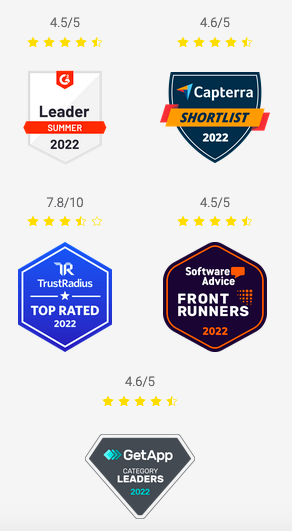 "What I like best about Surfline Media is that it replaced a whole bunch of other solutions. Before, we had 5 or 6 software programs cobbled together Frankenstein-style to do all the things Surfline Media does in one system."
"There's a lot I like about Surfline Media, but I think one of the best things is the customer service. Their customer success department is phenomenal. They'll jump on the call and help me navigate through who I need to talk to for technical issues, or just to strategize."

See your full customer journey – from ad impression to closed won – with "Life of Lead" functionality.

Sales & Marketing Alignment
Our CRM and marketing automation tools get sales & marketing talking the same language… revenue.

Unlimited Users & Support
Get unlimited users and unlimited, 100% free phone and email support for one up-front monthly price.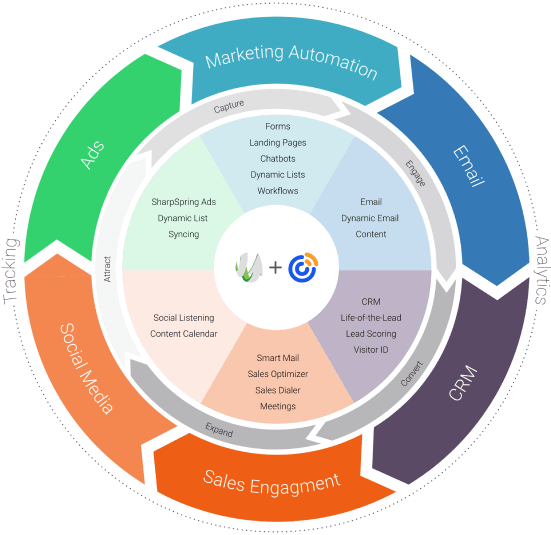 Grow in ways you can't with standalone tools.
Each feature works together to drive conversions throughout the customer lifecycle.
With our full-funnel, all-in-one revenue growth platform, you'll get complete sales and marketing automation features, plus our world-class CRM. (And at a fraction of the cost of other solutions!)