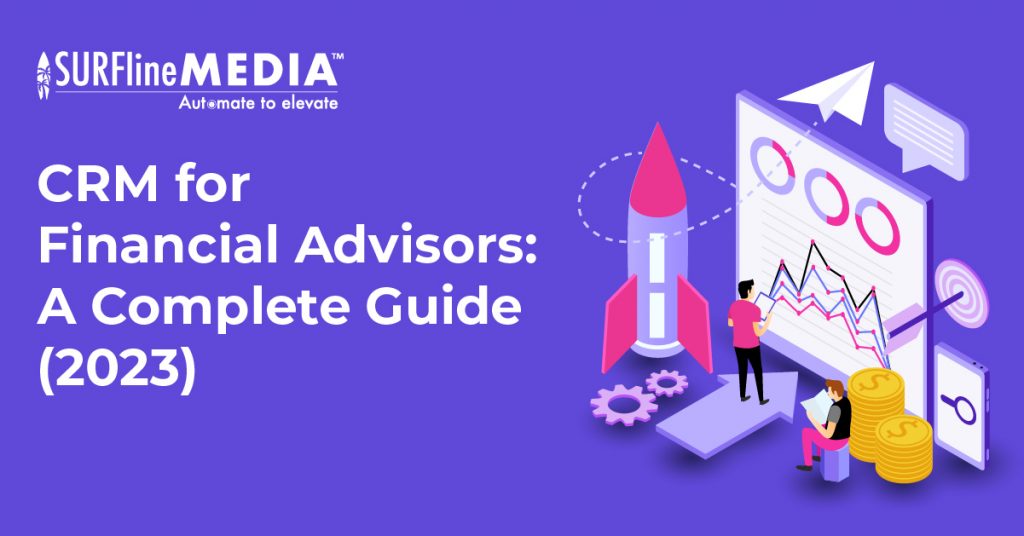 CRM for Financial Advisors: A Complete Guide (2023)
Customer relationships are always a big part of businesses of all types. Obviously, finance is no exception. Throughout this article, we will discuss the basis of CRM for financial advisors and how CRM can help financial services build and maintain strong relationships with their clients
What is CRM for Financial Services?
Customer relationship management (CRM) for financial advisors and services is the use of software and practices that are specifically tailored to the needs of financial advisors, planners, and professionals.
The goal of these specialized systems is to help financial advisors manage and enhance their interactions with clients, streamline their processes, and ultimately provide more effective and custom financial services.
A study by Super Office in 2022 found that the most common benefit of using a CRM application is improved sales, with 87% of respondents reporting this. Additionally, findings from Capterra's research, cited by EPC Group, revealed that 47% of users observed an improvement in customer satisfaction and retention through the utilization of CRM applications.
Sooner or later, CRM will be the heart of financial services. This is not just driven by the hype, but a transformative reality. It is, therefore, essential that businesses take advantage of this technology.
Read more: 4 Key Benefits of CRM System Everyone Must Know (2023)
CRM for Financial Services: Why Matters?
One of the most challenging aspects of financial services is dealing with data, such as customer data, transaction data, and market data. Without CRM, financial services would have a hard time keeping track of customer data. This would make it difficult to provide personalized service and identify potential sales opportunities.
Moreover, the lack of CRM would make business operations a lot more manual and inefficient. Modern businesses no longer rely on manual data entry and communication methods because they're now time-consuming and error-prone.
In other words, while you're spending time sending emails, your peers are focusing on more important tasks. Email is important, but email automation can help you speed up your workflow so you can focus on what matters most.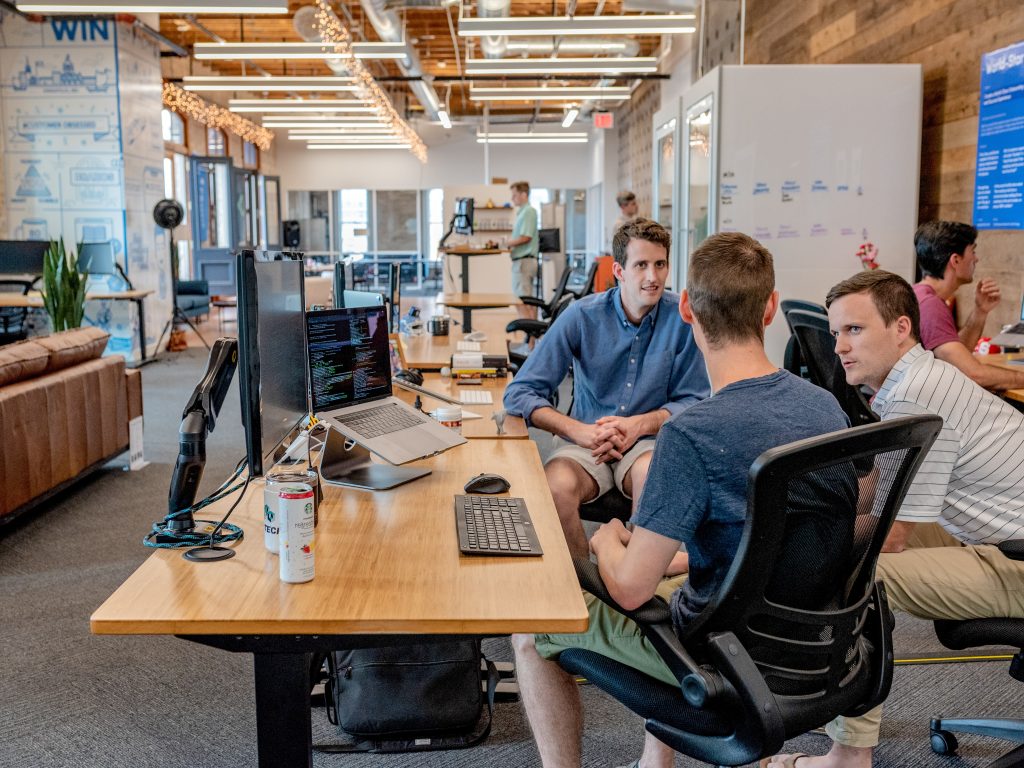 How Financial Services can Benefit from CRM System
Financial services can reap numerous benefits from implementing a CRM system tailored to their industry. Here's how they can benefit:
Improved Customer Service
CRM systems enable financial professionals to gather comprehensive client data, facilitating personalized interactions and a deeper understanding of clients' financial needs and goals.
Access to historical client interactions and preferences helps financial institutions provide prompt and tailored customer support, leading to increased client satisfaction.
Streamlined Communication and Client Onboarding
CRM systems centralize communication records, allowing financial services teams to collaborate effectively, prevent communication gaps, and ensure consistent messaging.
Furthermore, CRM streamlines the onboarding process by digitizing paperwork, automating approvals, and ensuring a smoother client transition.
Efficient Targeting and Lead Management
CRM data can be used to segment clients into groups based on their demographics, interests, and financial goals. This allows financial institutions to target their marketing efforts more accurately and offer relevant services to each group.
CRM systems also track leads from the initial contact to the point of conversion. This information can be used by financial professionals to nurture leads and convert them into clients more effectively.
Read more: What is Lead Generation? How to Get Qualified Leads in 2023
Compliance Management
CRM systems equipped with compliance features help financial services maintain regulatory standards by tracking communication, document storage, and audit trails.
Task Automation
Repetitive tasks like appointment scheduling, follow-ups, and documentation can be automated, freeing up financial professionals' time for more strategic activities. Ultimately, automation, centralized data, and streamlined processes lead to increased operational efficiency and reduced manual errors.
Data Analysis and Security
CRM systems offer reporting and analytics capabilities, helping financial institutions analyze client trends, identify opportunities, and make informed business decisions. From this point, financial services can effectively assess clients' risk tolerance, managing investment portfolios, and providing tailored risk mitigation strategies.
In addition to data analysis, a CRM system with a strong security level helps secure customer data. Businesses can rest assured that sensitive information remains shielded from unauthorized access.
Adaptability and Competitive Edge
CRM systems are adaptable and can be customized to meet the changing needs of the financial industry. This ensures that CRM systems remain relevant and effective. Financial institutions with a robust CRM system are better positioned to provide exceptional client experiences, giving them a competitive edge in the market.
Choose the Right CRM Partner, Choose Surfline Media
When it comes to CRM finance, choosing the right partner is critical. You need a partner that understands the financial services industry and can help you get the most out of your CRM software. Surfline Media is that partner.
Read more about our CRM and Marketing Automation Services.
We have a proven track record of helping businesses improve their customer relationships, sales, and efficiency with CRM software and marketing automation. We are also committed to providing excellent customer service and support. So if you're looking for a CRM partner that can help you take your business to the next level, choose Surfline Media.
_______________________

Surfline Media – Automate to Elevate
Our website: https://surflinemedia.com/
Contact us: https://surflinemedia.com/contact-us/
Phone number: +1 323-741-4482
Email: info@surflinemedia.com